20 Years of Impact: IEO's Journey of Environmental Accountability and Innovation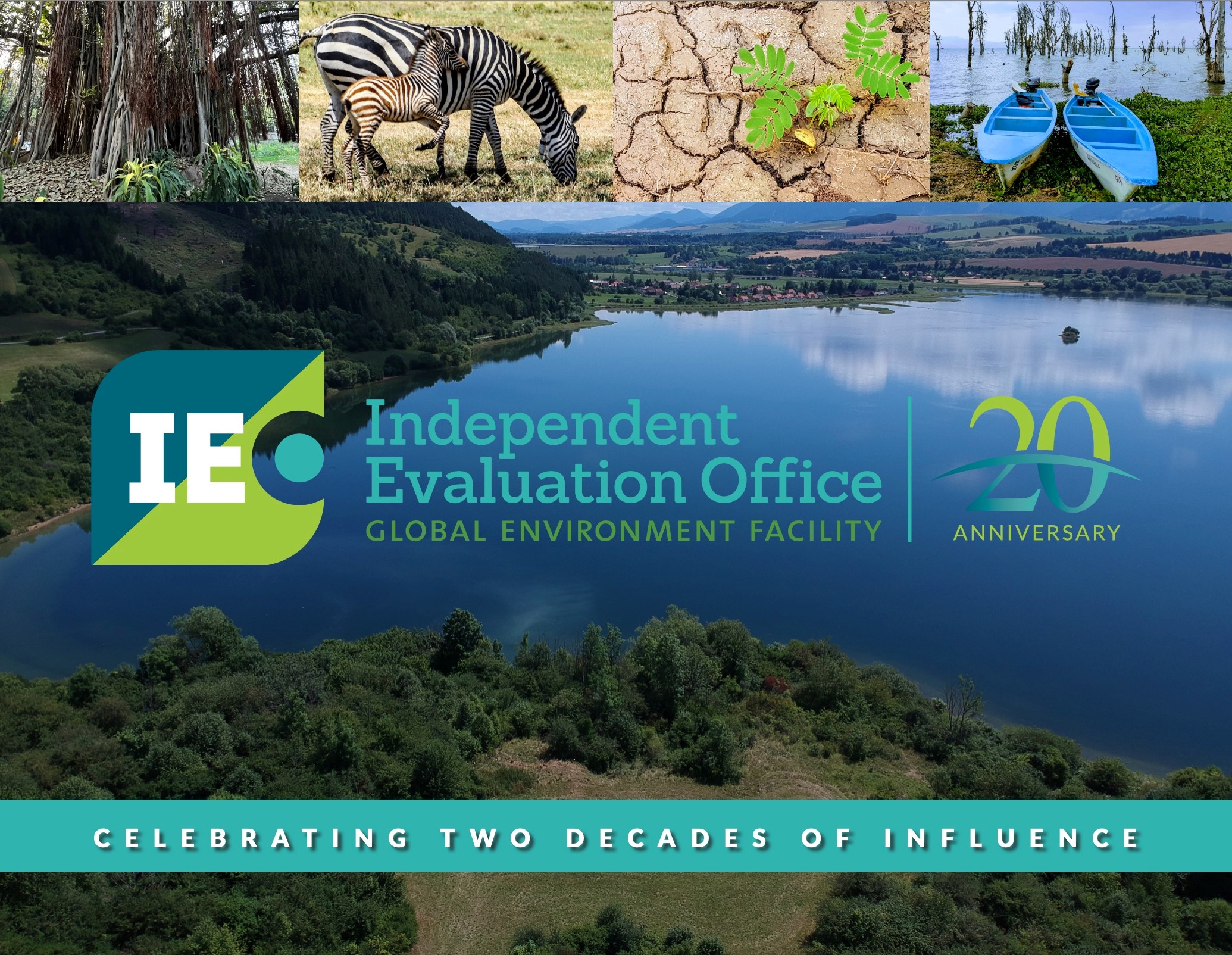 In the realm of environmental evaluation, 20 years is a significant milestone. It marks not just the passage of time but a journey filled with lessons, successes, and innovations. In this post, we celebrate the remarkable story of the Independent Evaluation Office (IEO), an institution that has played a pivotal role in enhancing the world's environmental accountability, learning, and action.
The Guardian of Accountability and Learning
The IEO's mission is clear: to evaluate GEF interventions rigorously, assessing their relevance and effectiveness across diverse contexts, focal areas, and the institutional framework. This involves scrutinizing project portfolios, programs, and broader themes to dive deep into their impacts. Additionally, country-level evaluations shed light on GEF's support at a national level, while corporate evaluations assess strategies and policies.
Shaping the Future through Evaluation
Every four years, GEF replenishments rely on comprehensive, independent evaluations to shape the institution's future direction and funding priorities. OPS7, the IEO's latest evaluation, found that the GEF remains highly relevant, tackling urgent environmental challenges while responding to international conventions. Despite the challenges posed by the COVID-19 pandemic, GEF projects have continued to perform well and produce sustainable outcomes.
Challenges and Recommendations
OPS7 highlights not only GEF's successes but also the challenges it faces. These include cooperation among GEF agencies , defining acceptable risk levels for GEF investments, and generating environmental and socioeconomic benefits at scale. The report offers valuable recommendations, adopted in the programming directions for GEF-8, to ensure continued success.
Pioneering Environmental Evaluation
What sets the IEO apart is its commitment to pioneering environmental evaluation. In an ever-evolving landscape, the IEO remains at the forefront by applying a spectrum of methods, including geospatial analysis and artificial intelligence, alongside other quantitative and qualitative approaches. This innovative approach ensures that evaluations are thorough, data-driven, and adaptive.
The Path to a Greener Future
The scale of global environmental challenges is vast, and the path to a greener future varies for each country. With over 30 years of experience and a record-setting replenishment, the GEF is well-positioned to lead the charge. As the IEO celebrates its 20-year anniversary, we express our gratitude to the dedicated IEO team and partners for their contributions.
As we reflect on two decades of progress, we look forward to the role independent evaluation will play in addressing the world's pressing environmental challenges in the years to come.