Evaluation at the Nexus of Environment and Development: IPDET Workshop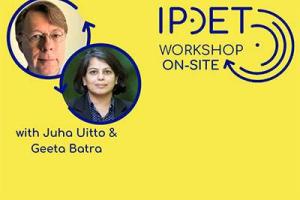 The International Program for Development Evaluation Training (IPDET) is a globally recognized and respected player in advanced training in the field of evaluation. Its courses and workshops are tailored to the needs of professionals who commission, manage, practice, or use evaluations. Their unique training programs bring together global expertise in evaluation to build foundational and advanced knowledge and skill in evaluation. Over the past years, more than 4000 professionals received training and joined the global and multi-disciplinary IPDET network.
The 2022 IPDET On-Site program took place at the University of Bern from July 11 to 22. Our workshop on Evaluation at the Nexus of Environment and Development on July 21-22 drew on the experience of Global Environment Facility Independent Evaluation Office (GEF IEO) and its many partners in evaluating programs and projects aimed at enhancing environmental sustainability. Topics addressed included developing theories of change for interventions in biodiversity, international waters, chemicals and waste management, and climate change, recognizing the interrelationships across these domains; assessing integration and socioeconomic co-benefits; transformational change, additionality, systems approaches, and the application of mixed methods including geospatial tools.
The workshop was interactive, using a variety of tools including lectures, case studies and group experiential exercises to introduce participants to the latest approaches applied in evaluation of environmental programs including the application of systems approaches, additionality and transformational change in evaluation. Participants presented their own experiences with project design, implementation and monitoring and evaluation of environmental projects and programs, and shared stories of success and challenges, including in difficult environments such as in fragile and conflict affected situations.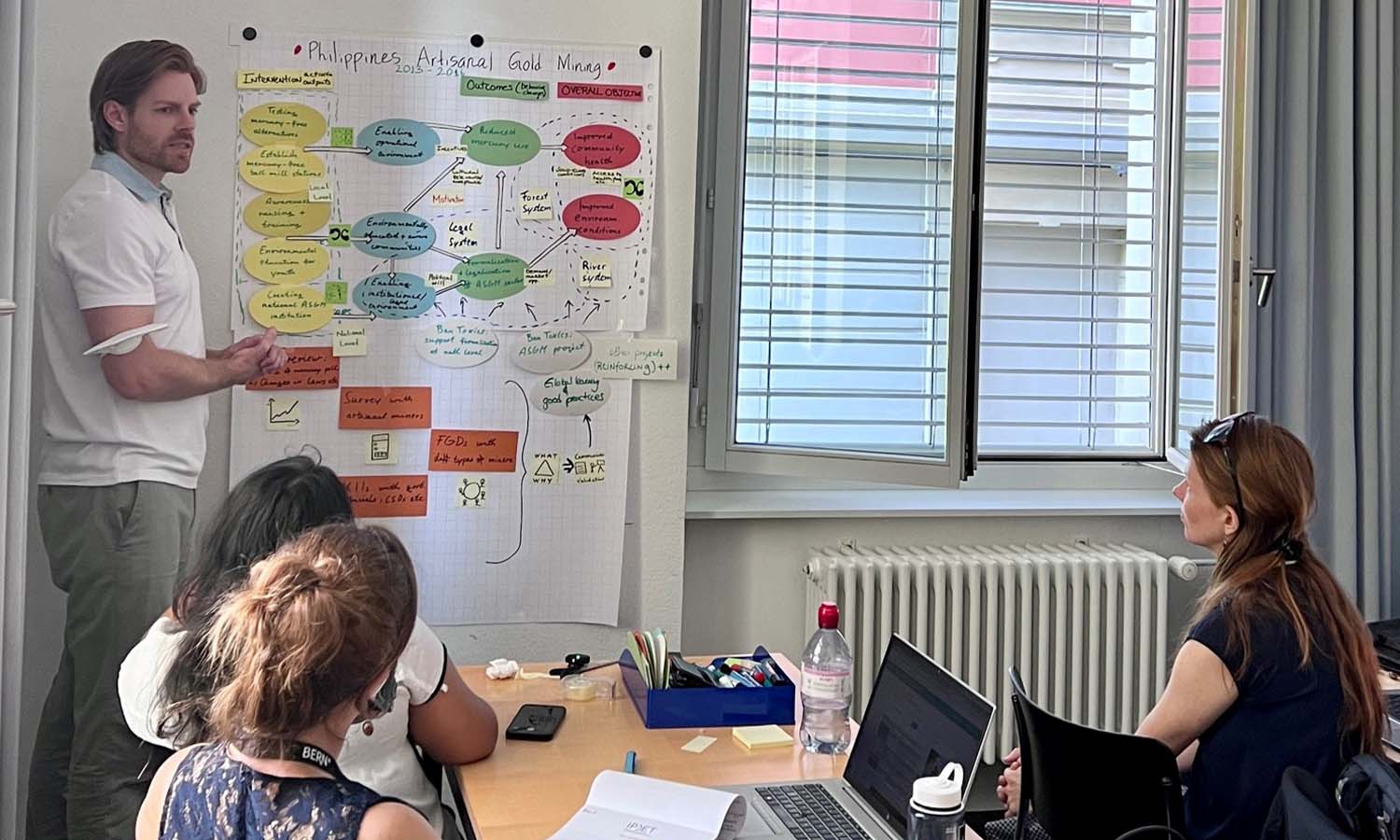 Photo credit: Workshop participants work a case study of a GEF project on Philippines artisanal gold mining. © Peixuan Zhou | GEF IEO
Participants were invited to apply system thinking and innovative evaluation methodological frameworks to develop the theory of change for five real-world projects funded by the GEF. The selected cases covered various environmental issues, including mercury use, nutrients pollution, deforestation, and climate change mitigation:
Philippines artisanal gold mining: To rethink the theory of change, participants considered unintended and unanticipated effects on the environment and human development.
Senegal ecovillages: A systems approach to evaluation was demonstrated through application to an ecovillage project intervention, recognizing synergies among human and natural systems.
Climate change mitigation in India MSMEs: This example showed how behavioral change at to promote energy-efficient technologies and reduce carbon emissions at the MSME cluster level led to market transformation.
Romania nutrient reduction: The case study evaluation approach demonstrated how natural and human systems interrelate.
Ecosystem service approach: This example showed how mapping the interaction of different systems can provide more clarity when evaluating complex systems.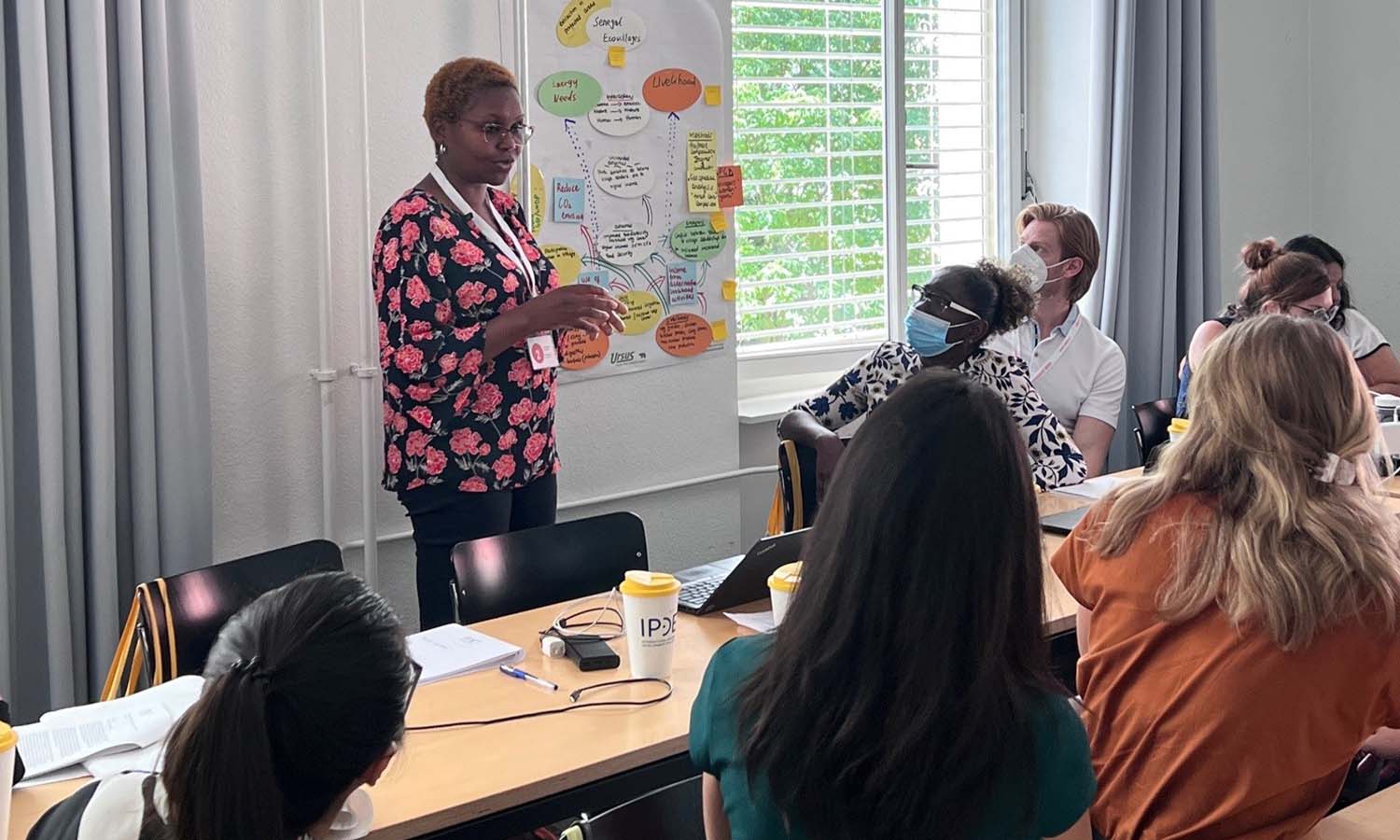 Photo credit: Workshop participants apply a systems approach to a GEF project on Senegal ecovillages. © Peixuan Zhou | GEF IEO
For evaluation to remain relevant, it must recognize the interconnectedness of human and natural systems. As evaluators, we must see the larger picture in which the interventions we evaluate operate. We can no longer evaluate projects and programs in isolation, based only on their internal logic, as if they existed in a vacuum.
This workshop left participants with an expanded understanding of theories of change to encompass contextual factors including unintended and unanticipated effects, providing a solid grounding in a systems perspective on evaluation.