African Development Bank to host virtual Development Evaluation Week (Postponed)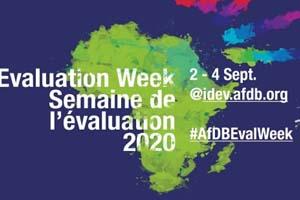 IDEV of AfDB will hold a virtual discussion on transformational change through learning. The event is originally scheduled for 2-4 September but will be postponed to a later date.
The virtual dicussion will be focused on:
What will it take to quickly and effectively learn from evaluation during and after the COVID-19 crisis?
Of what value is an evidence and learning culture for sustainable development in Africa?
Why and how should African countries use data and information from evaluation to enhance achievement of the sustainable development outcomes...